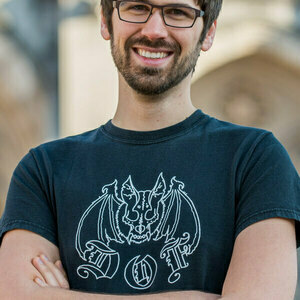 James L. Sutter
Special guest
James L. Sutter has been a guest on 1 episode.
May 31st, 2023 | 1 hr 43 mins

artist, book, coaster questions, comic book, dark hearts, director, fiction, firechicken, game design, james l sutter, power slap, professional, scrapyard, starfinder: angels of the drift, streetbeefs, streetbeefs scrapyard, teaching, writer

Firechicken from Streetbeefs Scrapyard returns to the show to give an update on what he's been up to since the last time he visited the show. They also talk about Power Slap Fights, how Scrapyard helps build community, and Firechicken answers Coaster Questions. Firechicken was also on episodes 130, 132, 243, and 244. Justin also welcomes James L. Sutter to the show. James is a local writer, director, and game creator. His new book, Dark Hearts, will be out June 6th, 2023. His comic book, Starfinder: Angels of the Drift, will be released in June 2023. He is also a teacher, teaching about fiction and game design's artistic and professional sides.