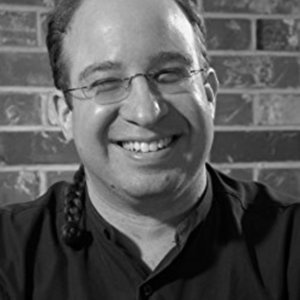 Mike Selinker
Special guest
Mike Selinker is the president and chief creative officer of Lone Shark Games. He's the co-creator of the Pathfinder Adventure Card Game, Lords of Vegas, Unspeakable Words, and many other games, as well as the author of the books Puzzlecraft, The Kobold Guide to Board Game Design, and the interactive puzzle novel The Maze of Games. While at Wizards, he helped design and develop games like Betrayal at House on the Hill, Risk Godstorm, and Axis & Allies, and was a creative director on 3rd edition Dungeons & Dragons. He can be found onstage at events like w00tstock, manipulating the masses with ARGs like the Cards Against Humanity holiday game,
Mike Selinker has been a guest on 1 episode.
June 18th, 2018 | 52 mins 59 secs

axis and allies revised, grit, lone shark games, lords of vegas, mike selinker, pathfinder, president, puzzles, risk godstorm, seattle, tacoma, unspeakable words, washington

Mike Selinker is a puzzle and game designer based in Seattle, Washington. He is the president of the design studio Lone Shark Games. His puzzles appear in Wired magazine, the New York Times, Games magazine, and the Chicago Tribune. His games include Risk Godstorm, Lords of Vegas, Unspeakable Words, Axis & Allies Revised, and many others.