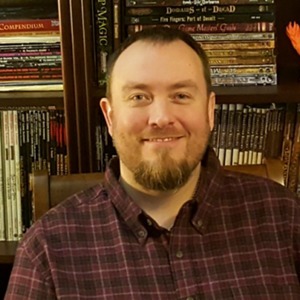 Donaven B.
Special guest
Donaven B. has been a guest on 2 episodes.
June 11th, 2018 | 34 mins 55 secs

axe murderer, free rpg day, gcfu, history, jake bird, killer, pacific northwest, pnw, railroad, role playing games, rpg, rusted portal, serial, tacoma, washington

This week we bring back one of our most popular episodes. The story of serial killer Jake Bird, told by our friend and history nut Steve Dunkelberger. Plus a GCFU from Rusted Portal.

April 23rd, 2018 | 1 hr 6 mins

action, author, gaming, horror, live, lok, norwescon, post-apocalyptic, role playing, rusted portal, seatac, tommy rice, washington, zombie

Author and huge human Tommy Rice talks about his book the LOK and the Rusted Portal guys stop in to talk about their game and Norwescon history.