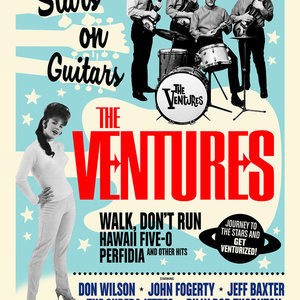 Tim Wilson
Special guest
Tim Wilson has been a guest on 1 episode.
December 28th, 2020 | 1 hr 39 mins

discord, emerald queen casino, eqc, pat o'day, stars on guitars, the ventures, tim wilson

This episode is a recent conversation the guys had with Tim Wilson, son of legendary co-founder, Don Wilson, of The Ventures. Tim co-directed the movie The Ventures Stars on Guitars that came out earlier in the year. He talks on how the band got started, how the idea of the movie came to be, and great inside stories on what it's like to have a dad in a world-famous band. The Ventures, a quartet that plays instrumental rock, was started in 1958 in Tacoma by Don Wilson and Bob Bogle. Their first wide-release single, "Walk, Don't Run" brought international fame in the 1960's. Since then they have had 14 singles in the Billboard Hot 100 and with over 100 million records sold, they are the best-selling instrumental band of all time.