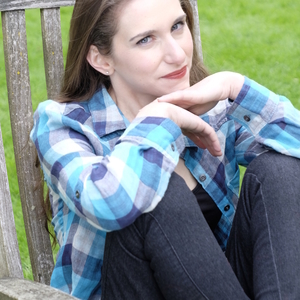 Suzanne Akerman
Special guest
Suzanne Akerman spends her days sharing her passion for animals with visitors at Point Defiance Zoo & Aquarium where she works as a staff biologist for the Wild Wonders Outdoor Theater. When she is not performing in shows or scooping poop, Suzanne is chair of Drinking for Conservation, a committee dedicated to conserving wildlife through fun social gatherings. Her hobbies include reading, solving crossword puzzles, trivia, dancing, and occasional modeling. Suzanne holds a B.A in English and an M.A. in Education from Pacific Lutheran University in Tacoma, and will earn her M.A. in Biology from Miami University in December of 2018."
Suzanne Akerman has been a guest on 1 episode.
May 21st, 2018 | 1 hr 17 secs

animals, bigfoot, biologist, drinking for conservation, otters, point defiance, suzanne akerman, unisloth, zoo

Biologist Suzanne Akerman stops in to talk a little about Drinking for Conservation, and zoos...and animals.