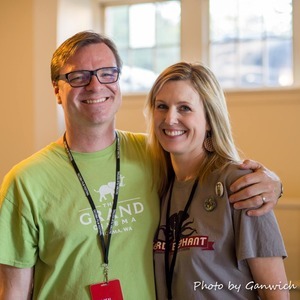 Wade and Kathlyn
Special guest
Wade and Kathlyn has been a guest on 2 episodes.
September 17th, 2018 | 44 mins 29 secs

grand cinema, tacoma film festival, tff, weird elephant

Wade and David from the Tacoma Film Festival stop by and talk to us about a week of panels, parties, and film happening in October.

March 12th, 2018 | 58 mins 12 secs

cosplay, cult, entertainment, film, grand cinema, movies, rocky horror, skinny jeans, tacoma, theater, wade, washington, weird elephant

This week Wade and Kathlyn from Weird Elephant at The Grand Cinema hang out. We talk strange cult movies, cosplay, and skinny jeans.