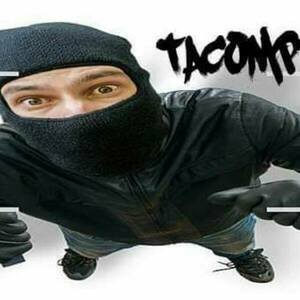 Tacompton Files
Special guest
Tacompton Files has been a guest on 3 episodes.
August 29th, 2022 | 1 hr 38 mins

bad life advice, discord, drinks, food, grit city comic show, grit city grub, hangout, saturday night grit, tacompton files, weed

On this Saturday Night Grit, they talk withTacompton Files about vacations, camping, and give some Bad Life Advice.

September 27th, 2021 | 1 hr 42 mins

discord, is it tacoma, patreon, saturday night grit, scott topics, tacompton files

On this Saturday Night Grit, Brandon from Tacompton Files joins the conversation. They talk about what Brandon's been up to, 3D printing, Discord, and much, much more! Brandon also joined the guys in episode 176.

July 19th, 2021 | 1 hr 10 mins

crime, facebook page, footage, history, police scanners, tacompton files

This time the guys sit down with Brandon, the creator of the Tacompton Files page on Facebook. Tacompton Files was created to share crime info for the Tacoma area and has grown into a place that also shares news on missing people and animals, and information directly related to the Tacoma area.