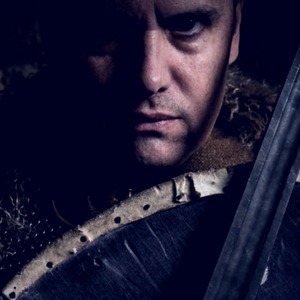 Joseph Malik
Special guest
In addition to fiction, he writes and lectures on advanced intelligence theory and asymmetric warfare for the U.S. military. He has worked as a stuntman, a high-rise window washer, a computational linguist, a touring rock musician, and a soldier in the United States Special Operations Command. A veteran of Operation Enduring Freedom, he lives in the Pacific Northwest along with his wife and their two dogs. Mr. Malik is currently mobilized in the U.S. Army Reserve.
Joseph Malik has been a guest on 3 episodes.
December 2nd, 2019 | 1 hr 17 mins

author, brown sugar bourbon, dragon's trail, fantasy, fiction, flat earth, international bestseller, joseph malik, oxblood books, screwball whiskey, swords, the new magic

Joseph Malik returns to the podcast for another great conversation and some whiskey. He previously joined the guys on episodes 2 and 38. He is the author of two books, Dragon's Trail and New Magic and is currently working on the final installment of the Outworlders series. His first book, Dragon's Trail, was released in September of 2016, and is a #1 international bestseller. The second installment in the Outworlders series, New Magic, was released in September of 2018.

October 22nd, 2018 | 1 hr 10 mins

amani taylor, art, author, elko, fantasy, joseph malik, science fiction, ufc

Comedian Amani Taylor stops in and hosts with us while we talk to returning guest and International Bestselling author Joseph Malik about his second book: The New Magic.

February 12th, 2018 | 47 mins 32 secs

author, dragon's trail, fantasy, fiction, international bestseller, joseph malik, oxblood books, swords

International bestselling author of Dragon's Trail. Soldier, swordsman, adventurer, and method-writer. Joseph Malik stops by and talks about his book and where you can find him this summer.